Become a Barc London Ambassador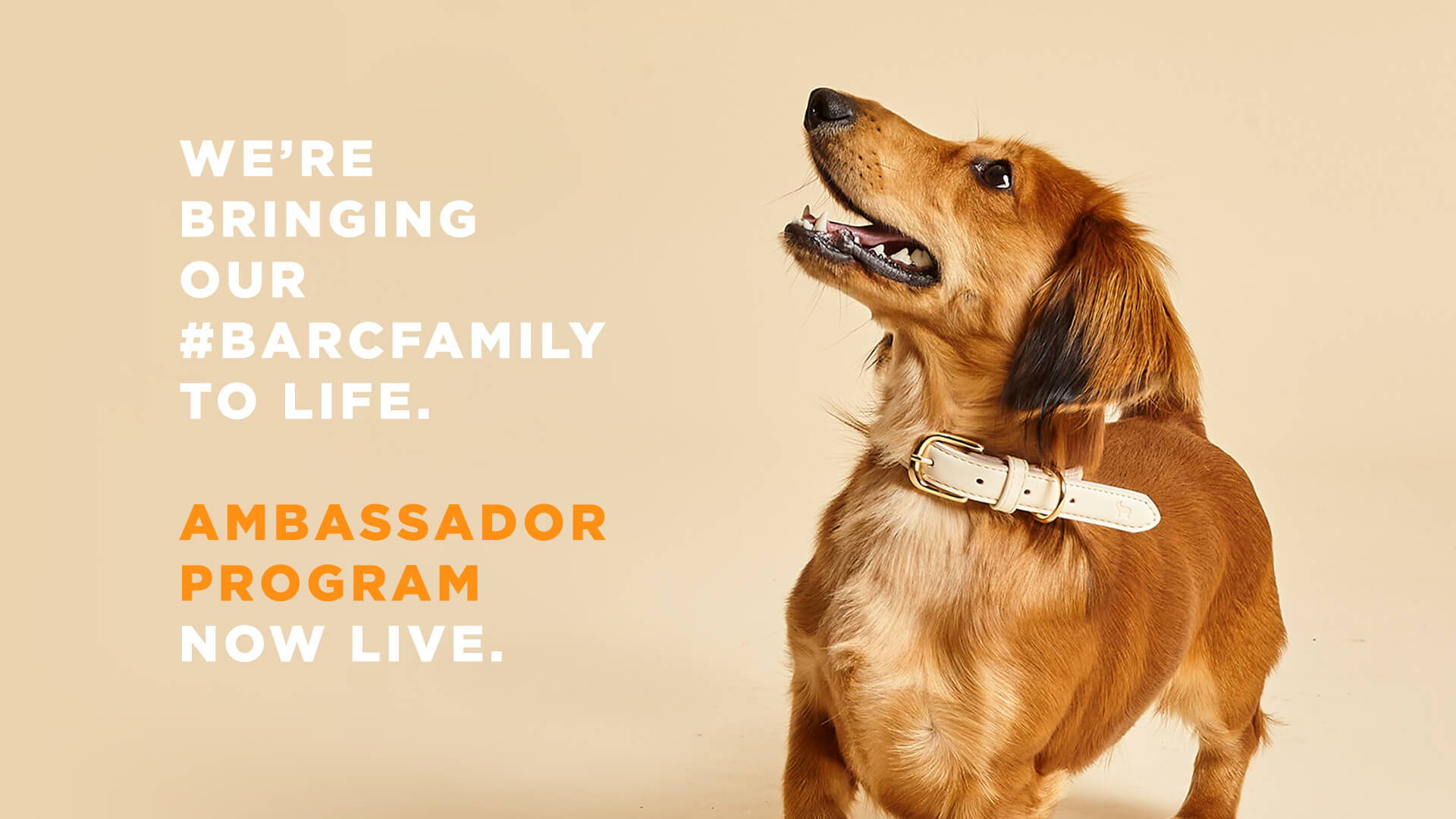 Over the years we have created a family and community we love, so we are now bringing this to life with our ambassador program.
Through  joining and completing missions you'll have access to exclusive discounts just for the #barcfamily, opportunities to earn gift card rewards and even commission from generating your own unique and trackable codes.
---
What is a Barc ambassador?
If you treat your 
dog the same way you treat a family member, spoiling them with the same air of luxury you would yourself, then you already have a place in the Barc Family. We're looking for trendy pups and humans who love to live an aesthetic life and share our vision for creating a happier world for dogs.
Who can be a Barc ambassador?
Anyone who loves Barc can apply! Below are a few things to consider to make sure you're a good fit:
Are you a daily user of Barc?
Is Barc a good fit for you?
Do our core values align with yours?
Is your four-legged friend an active part of your online persona?
Do you have a good community reach?
All applications are reviewed on a case-by-case basis. Please note, this is an exclusive ambassador program, we ask for brand exclusivity within the UK against our direct competitors. This is a platform to support and reward Barc London's daily users. You will be removed from the team if you are seen to be promoting another UK-based dog accessory brand.